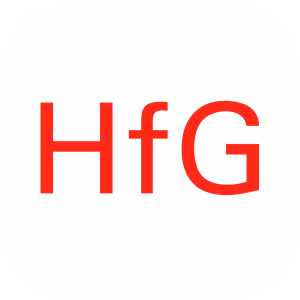 HfG
Here you'll find a collection of my latest University projects
CHŪ – help for love (July 2019)
To create a dystopia related to dating in the future, we have decided to slip into the role of a company founded in 2025. Our Scenario Plays in 2040, in which the company introduces a revolutionary new technology that, in their eyes, should take love life to a new level. Find out more here.
OpenMoji 12.0 (July 2019)
I worked on the OpenMoji project, creating over 30 new emoji for the library and building the official OpenMoji iOS App. Find out more here.
ADAC Führerschein – Redesign (Feb 2019)
The "ADAC Führerschein" app is a digital helper for passing the German theoretical drivers test. Since the old app was super hard to use, we decided to create a new, simpler and better App. Built in collaboration with Noemi Roser and Lavinia Khalil.
amigOS (July 2018)
"amigOS" is a concept for an interactive gaming console system whose remote only features 7 buttons, contrary to the 15+ buttons most common gaming consoles have. It was created in the course "Interface Design" in collaboration with Joshua Boekle, Cilian Fealy and Bence Agoston.
Journey of a Jeans (July 2018)
"Journey of a Jeans" is an interactive experience that allows users to learn about the lifecycle of a pair of jeans. Created in the course "Interactive Communication Systems" in collaboration with Antonia Wagner and Florian Nagel.
The Beach (Feb 2018)
With The Beach, we created a stop motion video of an algorithm which followed the following rules:
1. Draw a dot at a random position on the paper
2. After that, repeatedly draw dots in the middle of the biggest whitespace on the paper until you have the feeling that the beach is full.
Circles (Feb 2018)
Circles is a project in which we predefined a certain algorithm, executed that one in real life and then made a stop motion video out of it. Our algorithm consisted of drawing a dot at a random position of the paper. Then, we would use our self-programmed Apple Watch app to get a random number between 1 and 3 to determine the length of the circular path we would draw after that. Repeat this algorithm over and over again and you have our final outcome. Enjoy watching!
October 2017
My Day is a data visualization project in which I summed up my daily activities and sorted them into a nice, well-structured and easy to read visualization. Notice that "free time" only refers to time where I'm not at my university. I usually use that time to work 😉