Smartcuts revolutionizes the use of Shortcuts on iOS
Shortcuts offer practical options for shortening workflows on iOS. However, in its current state, this handy tool is only really usable by experts. That's why we've made it our goal to enable all iOS users to use the system more quickly, efficiently, and proactively, without limiting what experts can do.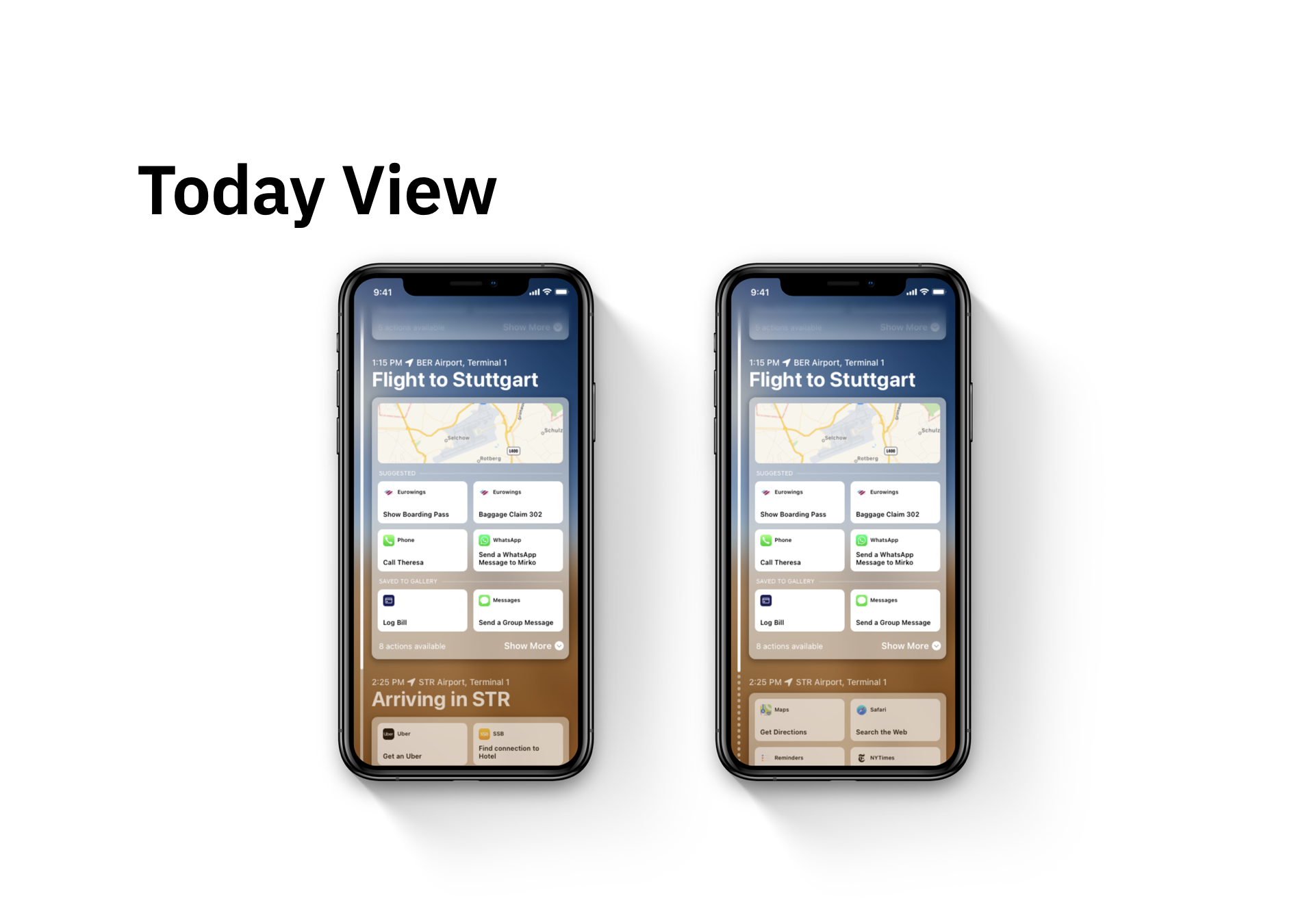 With the help of the revolutionary Today View, iOS now always suggests actions based on the day and situation. The system analyzes many different data sources, such as the calendar, location and past behavior, and tries to make suitable suggestions to the user. When arriving in a foreign city, for example, the system can display interesting sights nearby for a tourist and order a cab to the next meeting for a business traveler with just one tap on the homescreen. From the Today View, users also get a direct overview of their upcoming daily schedule and direct access to their most frequently used features.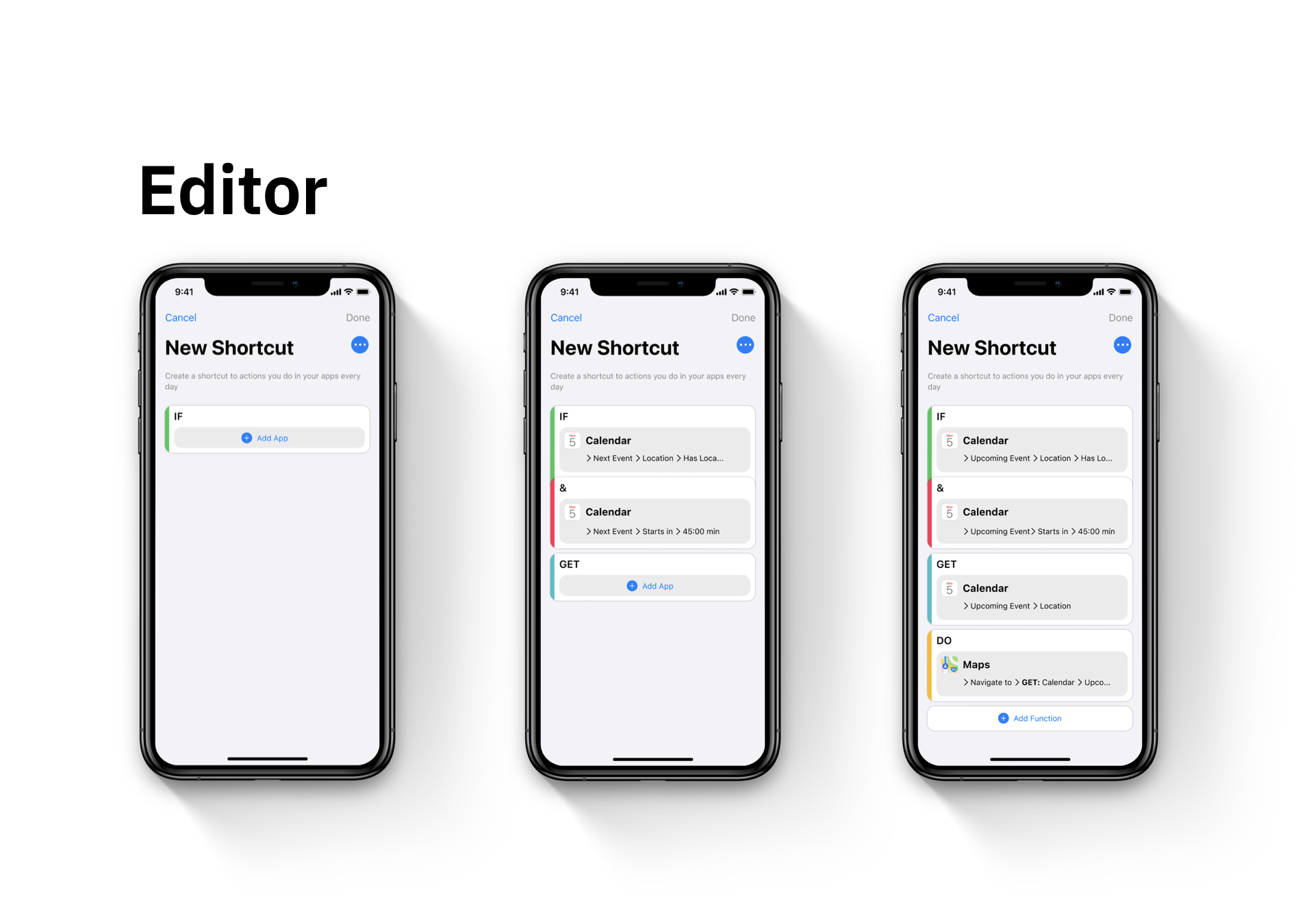 Unlike the cluttered shortcuts editor today, creating and managing shortcuts will be a breeze in the future. With the help of function blocks, hundreds of actions are divided into comprehensible categories, making it easier to see the depth of shortcuts. In addition, from now on it will be much more intuitive to automate certain actions and link different services together.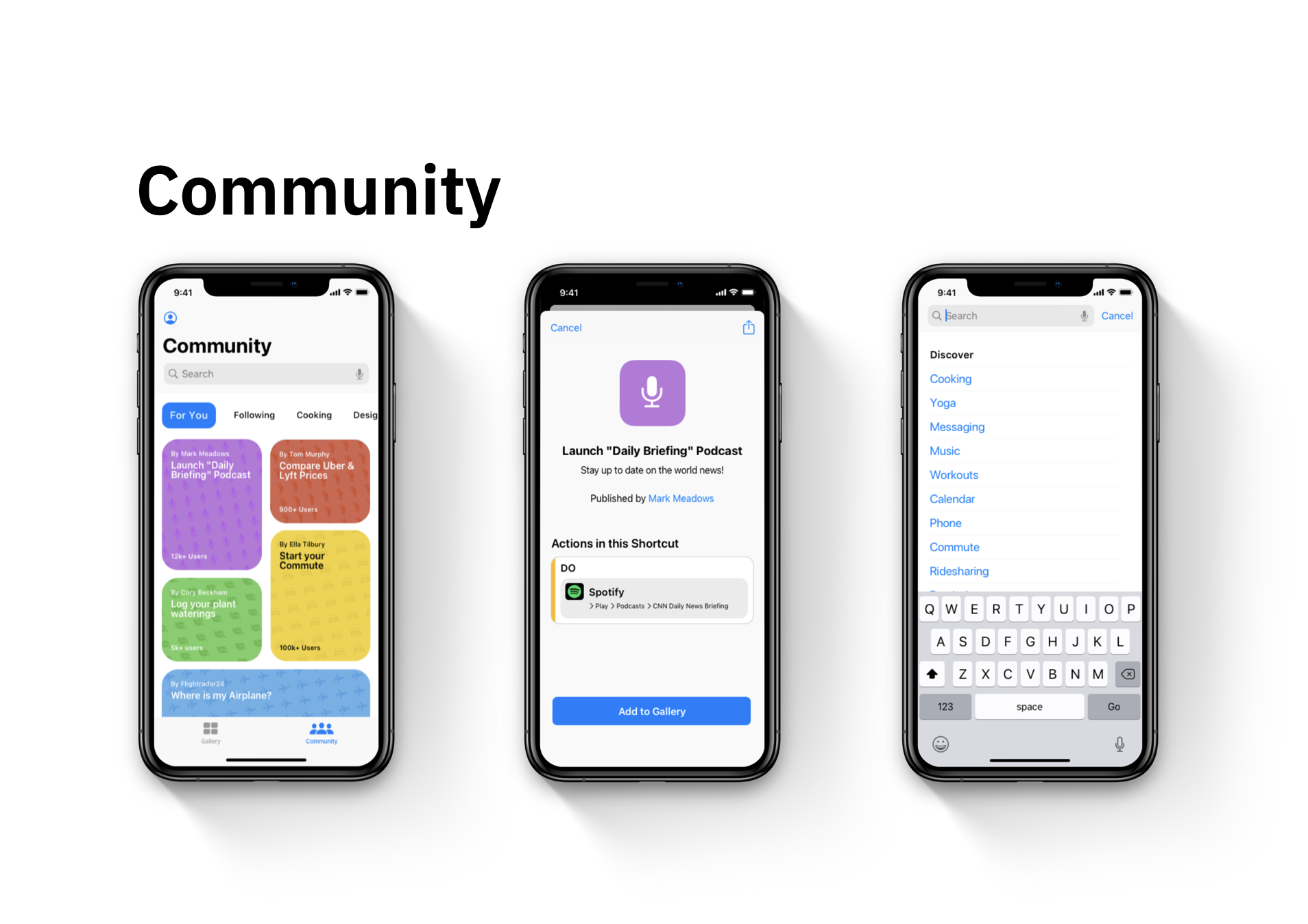 To show users even more time-saving ways to operate their device and give people the opportunity to share their knowledge, we launched the Shortcuts community. Within the Shortcuts app, users can get inspired by thousands of shortcuts from the community and learn how to make their everyday life easier with the help of their tech companions.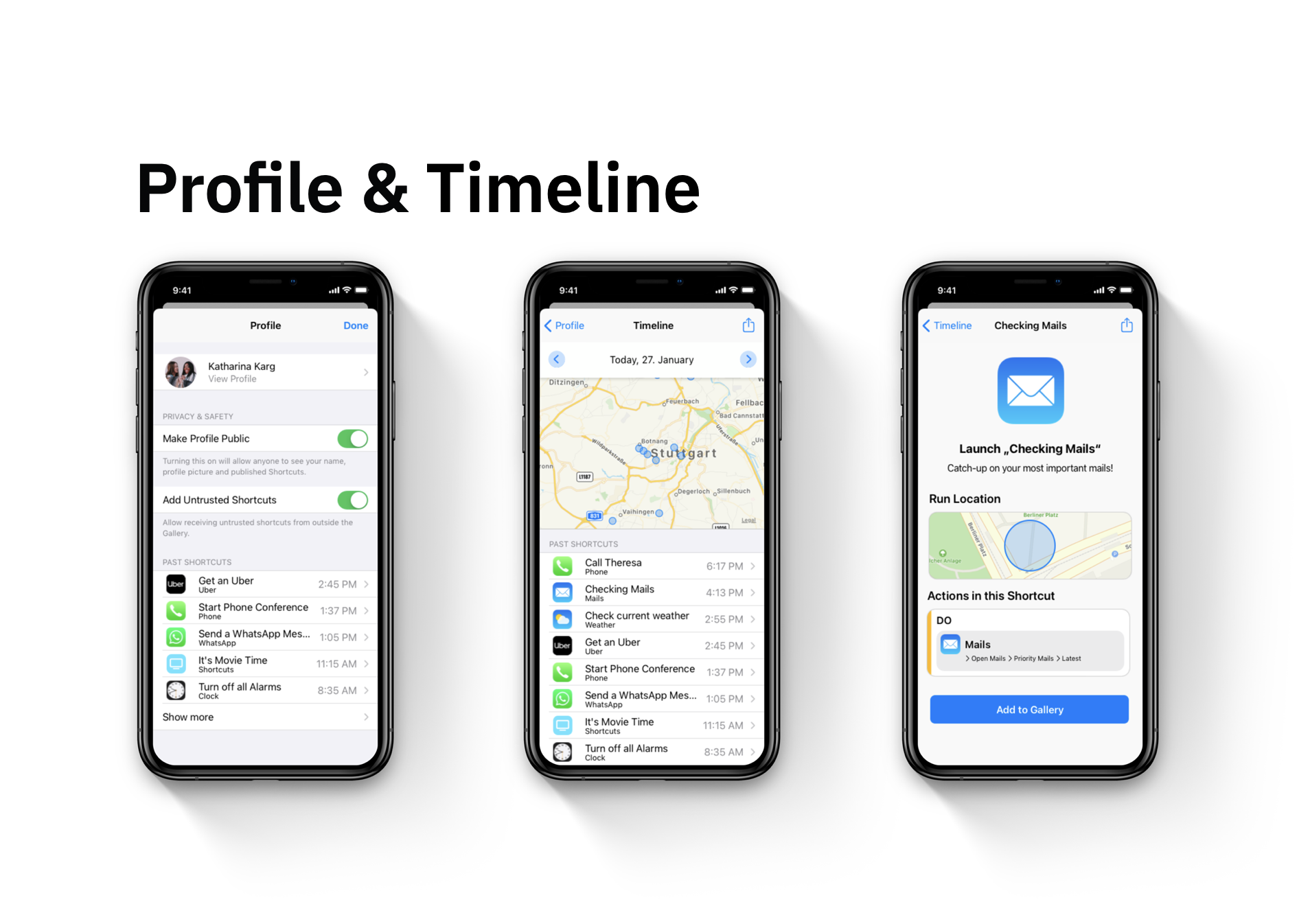 The newly introduced timeline provides background information on frequently occurring behavior patterns and thus enables users to better understand their own media usage.
All in all, our concept improves everyday life for a broad user base and enables even less tech-savvy people to use their iPhones more effectively.
Smartcuts Dokumentation